Tunnels


Shafts


Undergrounds


Underground parking


Specialized works


Civil construction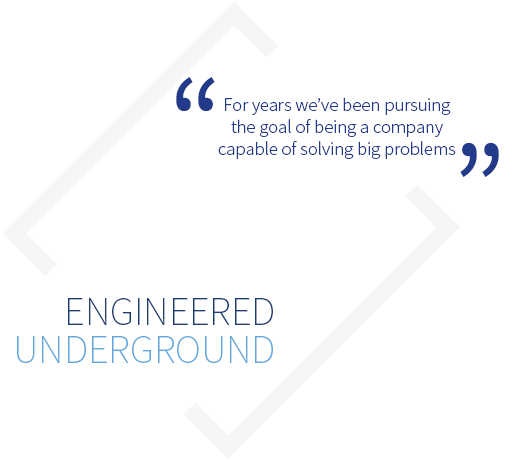 The main activity of Cipa is the execution of underground works, metro stations, tunnels and shafts. As a complement to those activities, the company also carries out ground consolidation, piles and micropiles, jet grouting and recently ground freezing. 
There is no metro work in Italy in which Cipa has not carried out work, to which it is appropriate to add the Copenhagen, Warsaw, Paris and Bucharest metro stations. 
Although not a preponderant part in terms of turnover, the execution of civil works, in particular of reinforced concrete mainly in infrastructure works, is certainly equally qualifying.